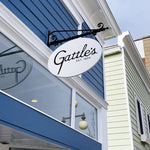 Dear Gattle's Community,
As we wind down the second season at our Harbor Springs, Michigan location, we want to send a special thank you to our customers for all of your support this year. We are so grateful for such a successful season. Throughout the Winter months, we will be open by appointment only. Please contact Abby at 231-838-7880 to make your next appointment.
Please stay connected with us on social media @shopgattles and receive your Gattle's orders directly to your doorstep with our online store.
Please email customerservice@gattles.com or call 239.774.4464 if you have any questions or concerns.
Best,
The Gattle's Family