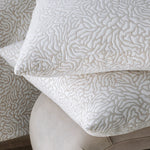 Dear Gattle's Community,
Due to COVID-19 our vendors are experiencing delays and disruptions in the production and shipment of goods to our warehouse and stores.
While customer experience continues to be a top priority for Gattle's, please note that the arrival of new products and special orders may be delayed.
We thank you for your continued patience and support as we navigate these uncertain times!
Please email customerservice@gattles.com or call 239.774.4464 if you have any questions or concerns.
Best,
The Gattle's Family